Connect,engage,reward
Take a tour >
How does it work?
When approaching an
Instaward beacon the message appears on the screen.
The customer experience begins.
So...where to use this..?
Actually, it is just a matter of
imagination
Instawards unique solution provides all the tools and integration needed for managing beacon systems.
All the statistics is realtime-analyzed and managed through the self organized engine called Instaward ASAP™
Instaward is a complete system

Connect,

engage,

reward
Go again >
SAY HELLO TO THE INSTAWARD SYSTEM
---
The Instaward System – comprising cloud solution, app and beacons – is set to transform the way you communicate with your consumers.
---
At the heart of the system is the Instaward Lighthouse iBeacon, which is designed to broadcast personalised messages to Smartphones.
We call it Lighthouse – because that is exactly what it is.
A lighthouse that transmit very precise signals as guidance for Smartphones. As soon as it senses a phone nearby – your message is sent.
Our Beacon design is inspired by the famous AGA lighthouse, invented by the swedish inventor and Nobel Prize winner Gustaf Dalén.
Instawards  engagement platform provides the right message, at the right time to the right customer in a very personalized way.
Instaward Lighthouse iBeacon supports Apple ibeacon technology.
Welcome to the Instaward World
ORDER YOUR BEACONS
WHO WILL USE THE GEAR?
The potential is huge. Here are just three examples of how it can work: In a shop, you can alert customers to special offers as soon as they walk in the door or into a specific area. In a museum, you can give visitors a guided tour that provides relevant information as they enter each new section. In an airport, you can provide flight updates and alerts straight to passengers' phones. But you don't have to run a shop, museum or airport to use the Instaward iBeacon - the possibilities are endless and the only limit is your imagination…
Interested?
At Instaward you can buy a complete system for micro-location based notification. Instawards system using the new BLE technology – Bluetooth low energy – and it consists of micro-transmitters that allow mobile communication in a specific geographic area . The solution makes it possible for retailers to tailor the communication with their customers, based on the customer's exact position and previous buying behavior. 
It includes a cloud based server solution called Instaward Cloud, an app for iOS, Android and Windows Phone, called Instaward App and our swedish-made hardware called Instaward Lighthouse ibeacons.
Analytics
You can also purchase Instaward Analytics, our cloud based server solution with a web-interface. Instaward Analytics enables you to see real-time behavior or accumulated over time.
Developer?  
Of course you can buy our ibeacons as they are, and develop the software by yourself.
Don´t hesitate to contact us for more information!
---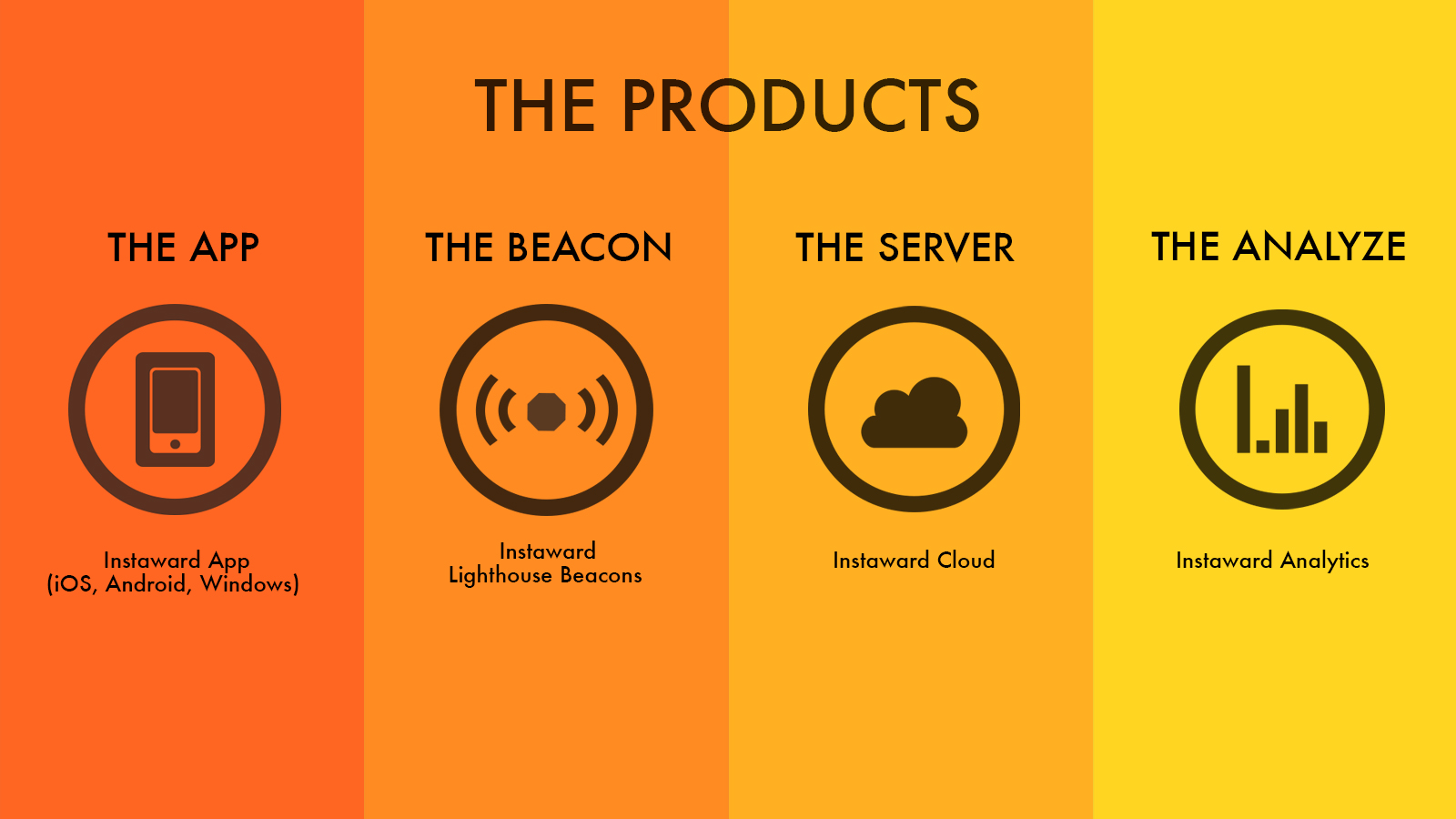 Contact me. I want more information about the system
The Instaward Lighthouse Beacon is a genuine game-changer, as never before have you had the ability to transmit communications in this way.
It's our mission to do everything we can to ensure you make the most of what is truly revolutionary technology. We make it easy for you to send messages and easy for your consumers to receive them.
---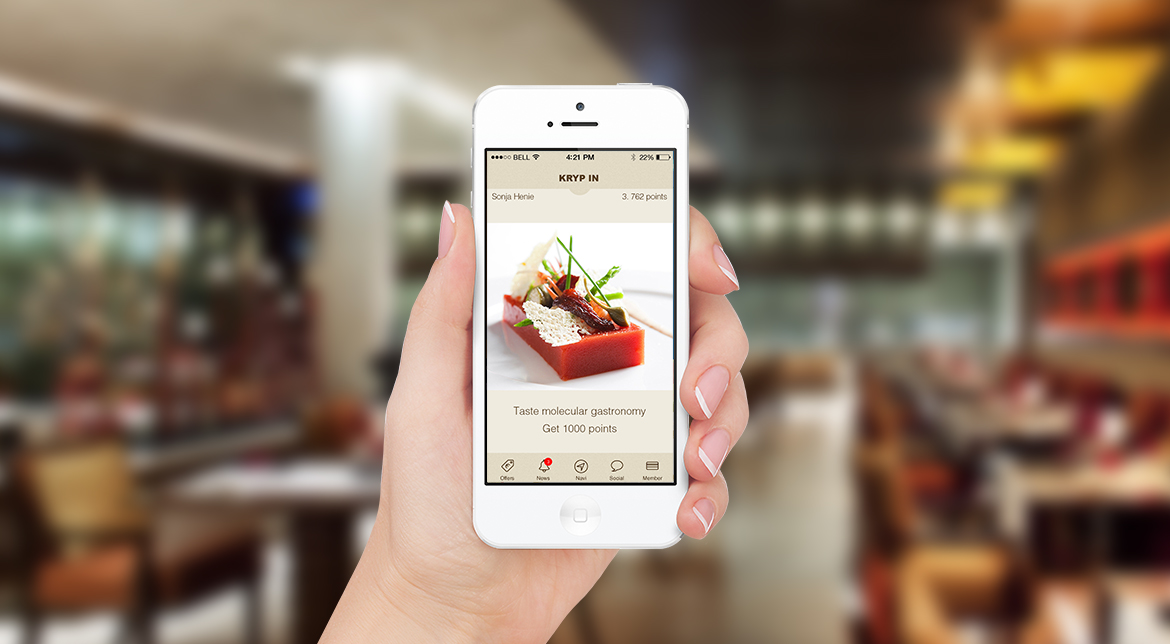 We know you're more interested in what the system does than how it works, but here's a little bit of technical information anyway.
The Instaward Lighthouse Beacon is actually a small computer with a 32 bit ARM® – processor and a built-in Bluetooth® 4.0 chip. It can connect with any Smartphone that can receive the signal (and most can), with a range from 10 cm up to 250 m.
The beacon runs for 2 years, is waterproof and can withstand extreme temperatures – making it suitable for indoor or outdoor use.
They are already radio type approved for US, Europe, Japan and Canada. (FCC, R&TTE, MIC, IC).
And yes – it supports both iOS, Android and Windows Phone.
---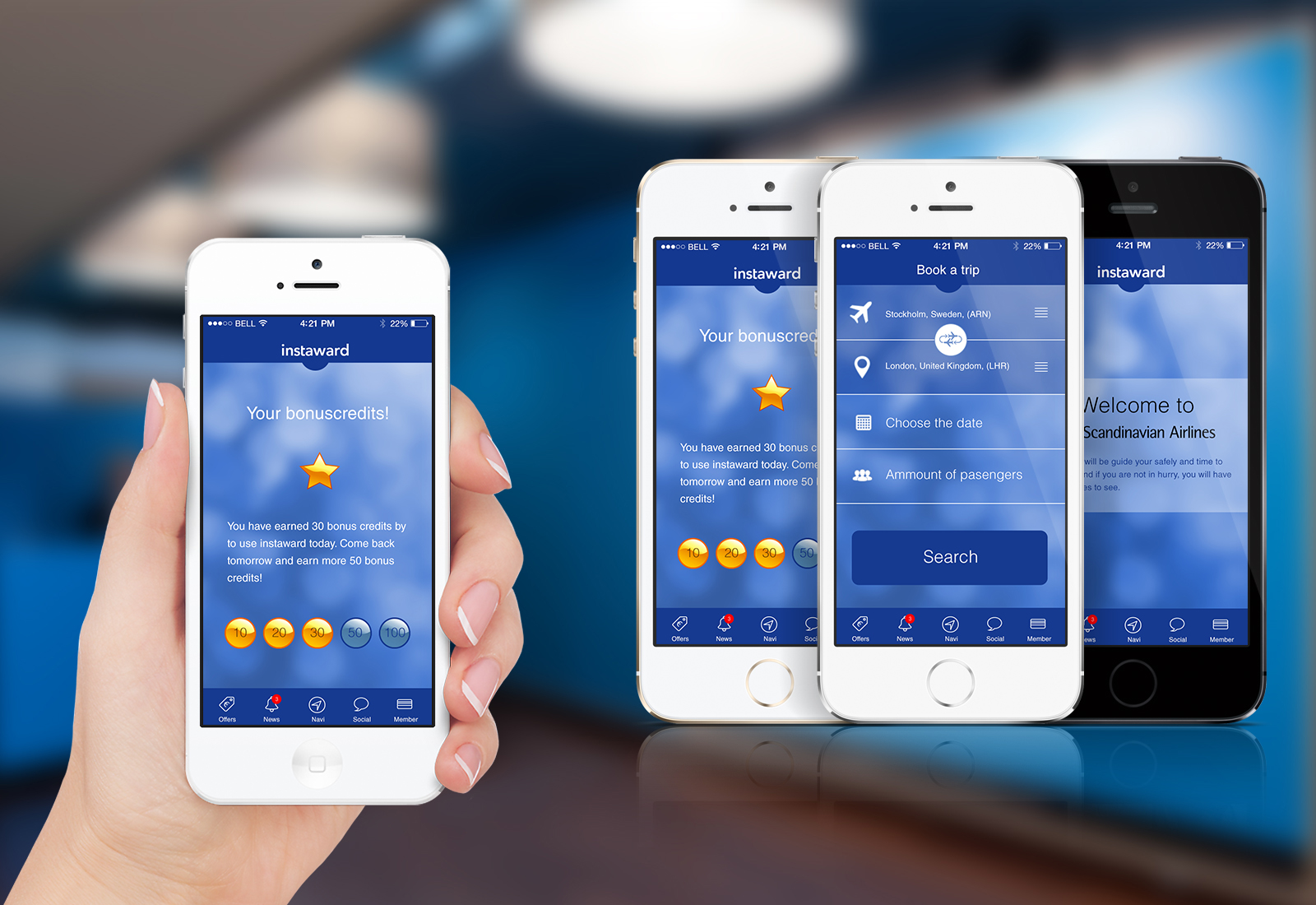 Check out the technical specification of the Instaward beacon.
TECHNICAL SPECIFICATION
We do have competition – beacons are a great idea so obviously there are other examples on the market. However, a few things set us apart from the rest –
the Instaward Lighthouse iBeacon has better specifications, antenna, components, battery life and working temprature than any of our competitors. The beacons has been designed and developed in Sweden, so you know you will benefit from the famous Scandinavian attention to detail. We can also build you a brand new system or integrate it with your existing technology.
All our components are made with environmental friendly plastic and the beacons are conflict certified.
That's not an idle boast – we can prove it!
---