Interested?
At Instaward you can buy a complete system for micro-location based notification. Instawards system using the new BLE technology – Bluetooth low energy – and it consists of micro-transmitters that allow mobile communication in a specific geographic area . The solution makes it possible for retailers to tailor the communication with their customers, based on the customer's exact position and previous buying behavior. 
It includes a cloud based server solution called Instaward Cloud, an app for iOS, Android and Windows Phone, called Instaward App and our swedish-made hardware called Instaward Lighthouse ibeacons.
Analytics
You can also purchase Instaward Analytics, our cloud based server solution with a web-interface. Instaward Analytics enables you to see real-time behavior or accumulated over time.
Developer?  
Of course you can buy our ibeacons as they are, and develop the software by yourself.
Don´t hesitate to contact us for more information!
---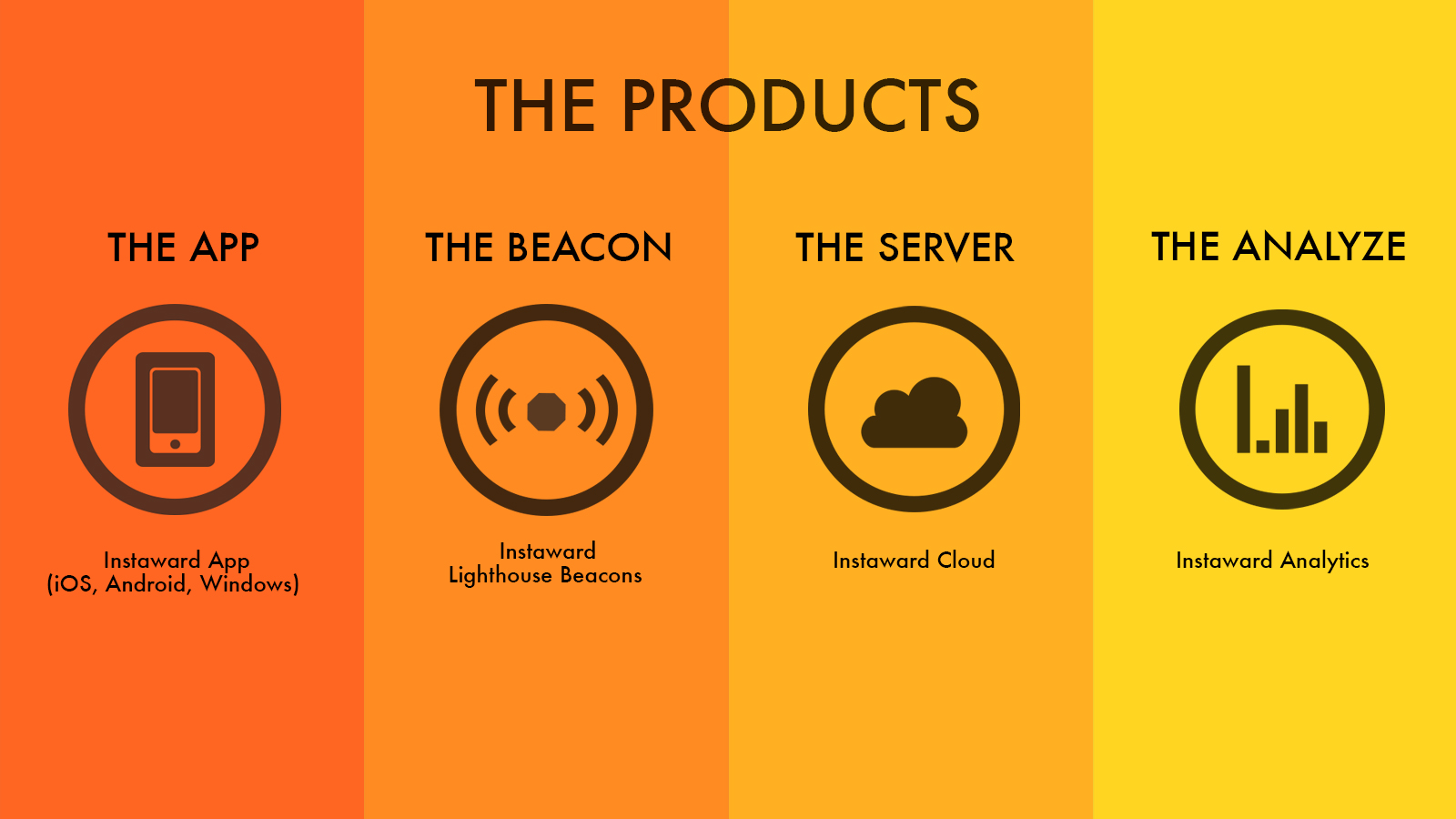 Contact me. I want more information about the system